After almost 4 months in Dubai I felt it is a good time to document some of my experiences as a Landscape Architect in the United Arab Emirates.
Having received an email from my now colleague, Henry Duck, in which he intimated that it would be great to get me on board the Alshamsi Terra Firma team, I thought it would be an ideal opportunity for pastures new and a time for change. I graduated from the University of Gloucestershire with Henry and stayed in the UK initially with David Jarvis Associates and subsequently with BDP in Bristol until my start with Alshamsi Terra Firma. I had good experiences with both but felt that I needed a change in my career and also in climate.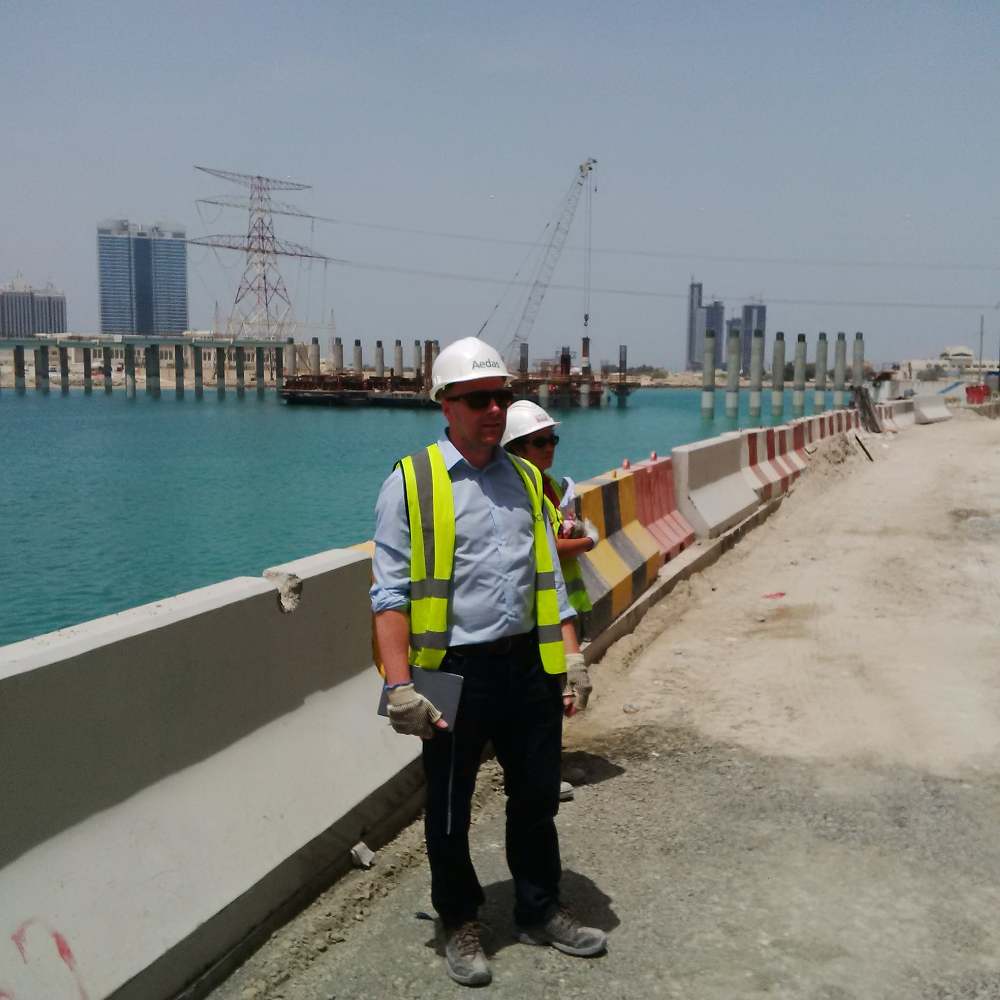 I arrived in Dubai in November 2014 for a week to get a feel for work and life in the UAE and also to acquaint myself with the ASTF team. It really helped having Henry around to show me what to expect from a work perspective as well as helping me understand what life is like in the UAE from a Landscape Architecture point of view and also on a personal level. The trip helped to reaffirm my decision to join the team in Dubai.
The team are great to work with. We work hard and also have a strong bond within the group. All have their particular strengths and where we fall down in certain areas others will be there to help you out or give you guidance when necessary. The team is growing since my start in January with one new Landscape Architect, Grant Beerling and CAD Technician Josue Fernandez and already they have slotted in very well.
I have been working on some very interesting projects most of which I am project Landscape Architect. This has been a great opportunity for me to work on my skills from a managerial point of view and despite at times finding parts of this role difficult I have relished the chance to progress my career in Landscape Architecture.
The variety of jobs I am running include:
Urban Planning Council HQ, Abu Dhabi
This has been a great job to start work in the UAE.  I have learnt a lot of what is expected on Government led projects with regards to sustainability, safety and security and urban design. More and more jobs in the UAE are going down the sustainability route and in Abu Dhabi, the process of designing with this in mind is based on LEED and is known as 'Estidama', which means sustainability in Arabic.  This project requires a 4 pearl (credit) target which is one of the highest requirements for Estidama and as such the targets have been challenging.  This process impacts the choice of plant materials with an emphasis on native and drought tolerant species, irrigation, hard landscape materials which should be locally sourced and light in colour due to heat absorbtion, and shade structures to outdoor areas. Safety and security has also shaped the way the external landscape design has evolved. After following guidance set out in UAE we have had to include vertical elements along the perimeter of the site to prevent the possibility of any hostile vehicle attacks. In my opinion this has added interesting elements to the scheme which tie in to the overall concept of the design. Also, while leafing through the SSPM guidance for safety and security mitigation I noticed that some of the exemplar projects included schemes which ASTF have been involved with including Manarat Al Saadiyat, Saadiyat Island, Abu Dhabi.
Private Villa, Al Khawaneej, Dubai.
Historically I have generally worked on large scale projects in areas such as education, healthcare and commercial. My experience on domestic scale projects is limited so this project is proving to be an interesting challenge. Despite being a domestic scheme the scale of the project is massive. The external plot alone is 2 hectares in size and has allowed us to develop an exciting design with plenty of interest. We have included a sunken Majlis area, raised viewing platforms, swimming pool, extensive water features and informal sports/play areas. The project is still in progress and we are completing a detailed design package which realizes all of the elements listed above.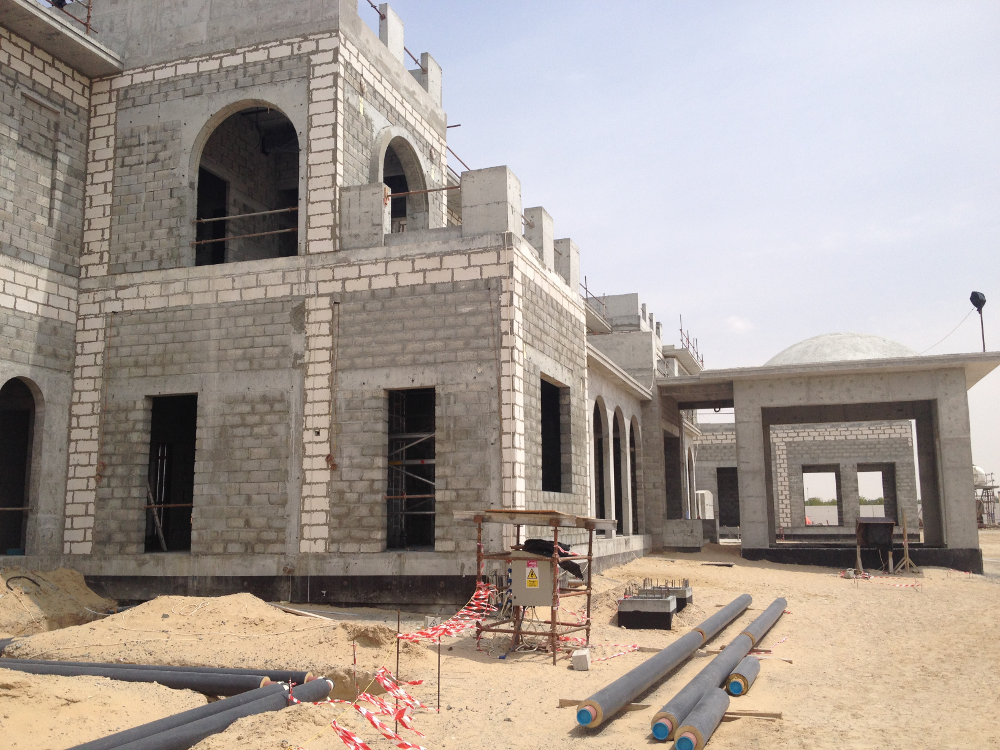 Residential and Commercial Tower, Al Khobar, KSA
This job is situated on a beautiful coastal location in Saudi. The tower is 21 Floors high and includes a ground floor scheme with stunning water features and lush planting. We are also designing terrace levels with interesting elements such as a mini-golf course and water features. It has the feel of a 5 star development and when finished will be a stunning development
Things are about to get even busier as I have just started to run more projects, these include:
5 Star branded Hotel, Business Bay, Dubai
This is a partially constructed building, now being completed by a new developer with a different operator in mind, which I can actually view from my work desk.  The development is directly opposite our offices across Sheikh Zayed Road near the proposed Canal extension.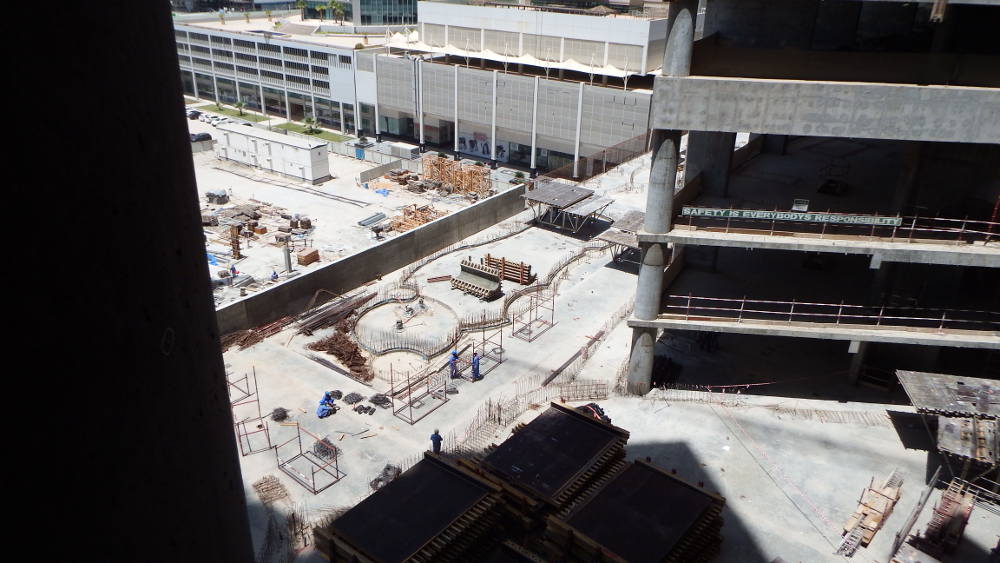 5 Star Hotel, Jeddah, KSA
We have just commenced work on a branded five hotel based in Saudi for a well-known operator.  This is a really interesting project with unique Architecture and outdoor spaces. The final design on this one will be great to be involved with from inception to completion.
Four Seasons and Hard Rock Hotels, Abu Dhabi
We are performing a Technical Advisor's role on the Four Seasons Hotel project on A Maryah, Island inspecting the landscape design by the Design Build contractor to ensure that the project is completed as set out as detailed in the Employer's Requirements.  This project also involves the extension of a public waterside promenade and already this job is starting to look fantastic.
We have worked on the Hard Rock Hotel since 2011 as one of the first projects in Abu Dhabi to achieve 2 Pearl (Estidama) status.  Its construction is now proceeding on site although its early days and its construction currently involves piling and the excavation of basement storeys.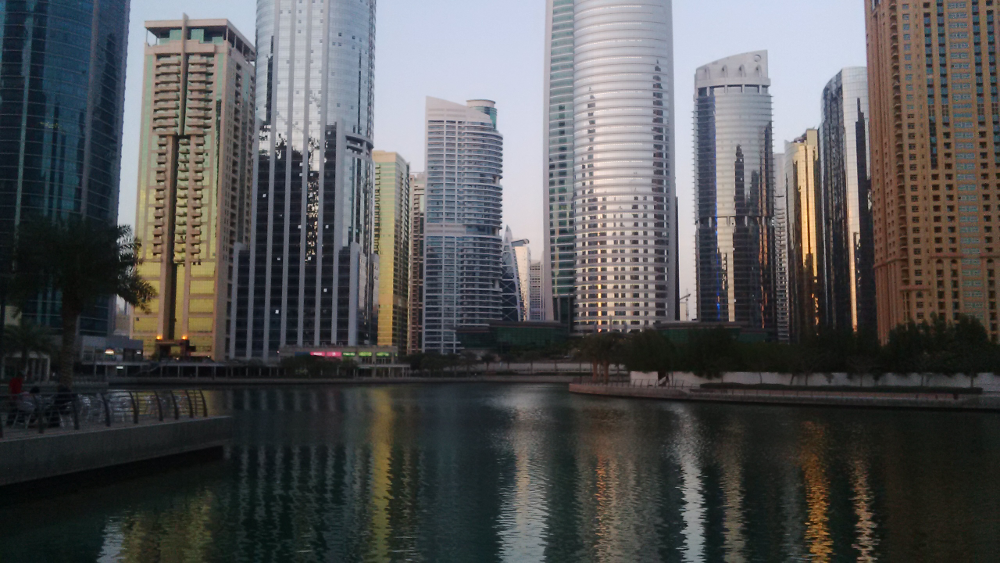 All in all I am very happy with my move to Dubai. The step up is great for my development in the landscape profession and working in a place like the UAE where life is at such a fast pace can only get better. I am also enjoying the social aspect of living here. There is no shortage of things to do and places to see. Being an expat in this land is a little easier than people realize. Maybe it is because there are so many of us over here!