2015 arrived with spectacular fireworks on the Burj Khalifa and along the Palm Jumeirah during some unusually cool weather which has seen balaclavas and ear mufflers being worn in Dubai to the amazement of anyone used to temperate climes still walking around in shorts and polo shirts.
The range of work is still varied, from single villas, to residential towers and mid-rise with podium landscapes to a number of hotels, schools and institutions, a data centre, a waterfront masterplan and a shopping mall from Dubai, Abu Dhabi to Saudi Arabia.  We have seen a significant increase in the number of landscape design projects undertaken leading us to recruit further staff at the senior CAD level and having to call upon Terra Firma Ltd in Petersfield to help out which meant Isla Denton-Thompson visiting Dubai for a busy week during December and asking Tom to do lend us his magic fingers with Autocad, Sketch up and Photoshop.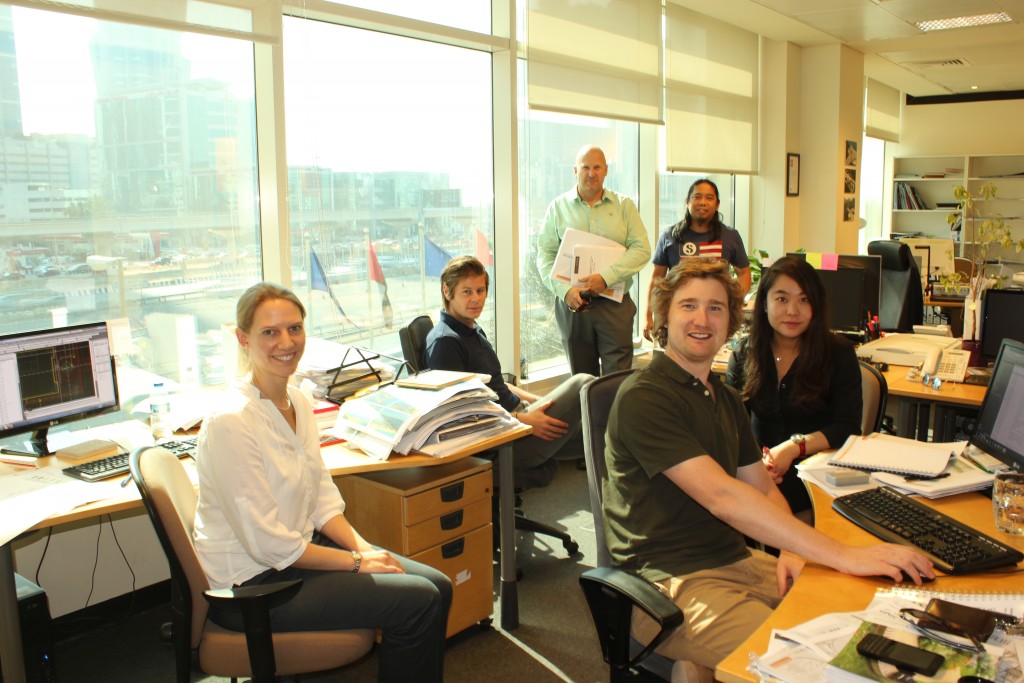 We are currently looking for a Landscape architect who has experience and the mindset to be able to put together comprehensive and coordinated detailed design packages including input from specialist sub-consultants for irrigation design, water features, swimming pools and external lighting.  Hopefully, we have successfully recruited a new CAD operator who has been working in Dubai for several years and will be able to help out with drawing production.
Our latest addition to the office, Senior Landscape Architect, Darragh Bellew has settled into his job, his new apartment and the projects and is starting to comprehend the enormity of the changes he is facing, from coming to work on the metro elevated above Sheikh Zayed Road, to irrigation calculations and the uniquely exciting type of projects found in this region that involve, for instance, a mini golf course on the 21st storey of an office tower and a government HQ which requires 70% shade cover of all public open spaces and 100% of car parking spaces in order to meet sustainability criteria.

Our graduate landscape architects endured a baptism of fire last year, working on concept designs for a marina residential scheme, several schools, numerous hotels and villas working from hand drawn sketches and sections to sketch up models, CAD plans and sections rendered in photoshop and detailed design packages.  They have been introduced to CSI specifications, cost estimates in Dirhams and a range of plants which are entirely alien to them.  They have also been involved in a number of projects going on the ground during 2014-2017 which due to the speed of construction in this part of the word, from desktop to site, is incredibly rewarding.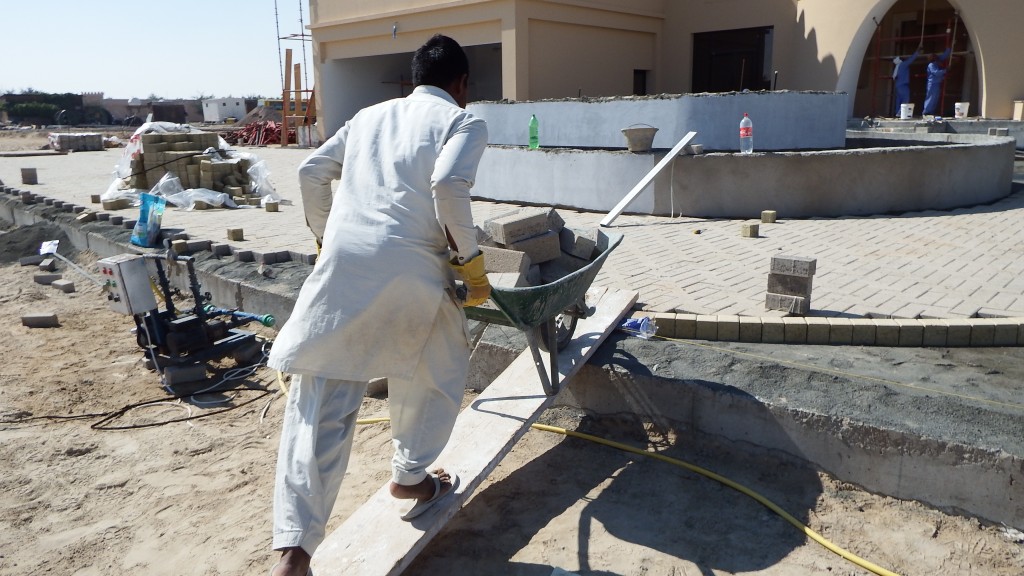 Whilst the recovery in the development market in Dubai has had some negative effects, such as the increase in traffic and the rise in rents in popular residential areas particularly for studio and one bedroom apartments, the number and the quality of design projects has increased steadily and the more rapidly during 2014 so that we look forward to a successful and exciting 2015 with an ever increasing number of satisfied existing and new clients.